The 100 Best Movies of the Decade 2000-2009 - #35 to #1
Brian Vaszily, Founder of IntenseExperiences.com
(See The 100 Best Movies of the Decade #36 - #100)
35) Best in Show
(2000)
The world of competitive dog shows takes itself quite seriously, which is what makes this comedic look inside that world even more hilarious. Mockumentary of the decade.


34) Winged Migration
(2001)
One of the most uplifting and fascinating movies of the decade follows the amazing journeys of various birds during their annual migrations. The film was shot on all seven continents over the course of four years, and the various vantage points that viewers are treated to of the birds in flight are simply stunning.





33) Y Tu Mama Tambien
(2001)
In one of the most poignant coming-of-age films ever, two teenage boys take a road trip with an older woman, and all discover things about themselves they never realized or dared to confront before. Tasteful and central to the story as it is, viewers should beware of the high volume of nudity and some of the themes explored.


32) Frost/Nixon
(2008)
Retells the story of British talk show host Peter Morgan's legendary interviews – and his electrifying battles to get those interviews – with Richard Nixon at the point that the disgraced president is trying to save his legacy. Exceptionally tense with powerful performances all around.


31) The Departed
(2006)
Martin Scorcese. Jack Nicholson. Leonardo DiCaprio. Matt Damon. Mark Wahlberg. Martin Sheen. Alec Baldwin. The Irish mafia and Massachusetts State Police. It was either going to be a massive failure or a remarkable success, and thanks to exceptional writing – and yeah, that directing and acting too – it was a remarkable success.


30) Up
(2009)
After the 78-year-old Carl loses his wife, and propelled by her wishes, he ties thousands of balloons to his home and floats away to fulfill his lifelong dream of seeing South America. He soon discovers he's been joined by a stowaway – a boy seventy years younger – and their amazing journey ensues in this animated masterpiece from Pixar.


29) Hotel Rwanda
(2004)
Hotel manager Rusesabagina provided refuge to hundreds of fleeing Tutsis during the Rwandan genocide in 1994. Don Cheadle turns in one of the best acting performances of the decade playing him in this powerful film.


28) District 9
(2009)
In this surprise hit in terms of both box office draw and critical reviews, intelligent aliens are stranded in South Africa and forced to live in slum-like conditions. A political allegory, an intense action film with exceptional special effects, and an emotionally deep film that poses big questions.





27) The Barbarian Invasions
(2003)
A touching and provocative film that won the Best Foreign Language Film Oscar, about the bonds between relatives, friends and lovers that celebrates life in the face of death. See my review of the Barbarian Invasions.


26) Mystic River
(2003)
Clint Eastwood directs a deep, furious and haunting tale of innocence lost, past sins living in the present, and compassion begging to prevail, with exceptional performances from Kevin Bacon, Marcia Gay Harden, Tim Robbins, Laura Linney and Laurence Fishburne, and a masterpiece performance from Sean Penn.


25) Finding Neverland
(2004)
A deeply emotional and inspiring biopic of J.M. Barrie, the author of Peter Pan, played masterfully and delightfully by Johnny Depp, the decade's most accomplished actor.


24) The Queen
(2006)
In what may be the best performance by an actress in the first decade of the 2000s, Dame Helen Mirren portrays Queen Elizabeth II in the week following Princess Diana's death. A very tense, touching and meaningful film.





23) City of God
(2002)
A raw and compelling story about life in the slums of Rio de Janeiro, Brazil, one of the most dangerous places in the world in the 1980s, City of God is based on the true story of a teen who chooses to confront his life there not with guns or drugs but with a camera.


22) Avatar (2009)
Merely decent character development, a rather predictable storyline, but you won't even be thinking about these things till later after the film if and when you decide to over-think it. Because the visuals are pure magic, unlike anything you've ever seen, and you will be completely transported to another world in Avatar.


21) 4 Months, 3 Weeks and 2 Days
(2007)
A gut-wrenchingly honest story portraying life in Communist Romania through the lens of an illegal abortion. Brilliantly acted, beautifully filmed, the film will stay with you forever.


20) The Dark Knight
(2008)
Not merely the best comic book adaptation ever, this movie is a powerful and unique exploration of the human psyche in the face of deep and difficult questions. And all the hype about the late Heath Ledger's amazing performance as The Joker is indeed well deserved.


19)
Capote
(2005)
Truman Capote was the author of several American classics, but the most noteworthy and seminal among them was In Cold Blood, which essentially invented the true crime genre. But creating the book brought the author's own ife crashing down. Philip Seymor Hoffman, who won an Oscar for playing Capote, delivers what will likely be remembered as the best acting performance of the decade.
18) Traffic
(2000)
Prepare to be awed, prepare for your heart to race, and prepare to have your thoughts provoked. Director Steven Soderbergh's expertly weaves three tales together to tell a powerful story about drugs, America and the world.


17) The Pianist
(2002)
The Polish Jew Wladyslaw Szpilman was known as one of the most accomplished pianists in all of Europe in the 1930s. This deeply moving and pitch-perfect film tells the fact-based story of Szpilman's struggles to survive and evade capture from the Nazi's during World War II in the ruins of Warsaw.


16) Man on Wire
(2008)
An astonishing, inspirational and near-perfectly-told documentary of Phillipe Petite, the fiery man who back in the early 1970s walked a wire between the two World Trade Center towers.




15) The Diving Bell and the Butterfly
(2007)
Biopic about the former editor-in-chief of Elle magazine, Dominique Bauby, who suffered a stroke, went into a coma for 20 days, and then came out almost entirely paralyzed. Based on the book by Bauby, which he entirely "wrote" by blinking a code corresponding to the alphabet with his left eye, this is one of the most soul-stirring and transformative films of the decade.


14) Slumdog Millionaire
(2008)
I saw this one early on, before all the buzz, and thought I'd seen one of those stunning masterpieces that far too few other people would ever bother to see. Months later (or was it weeks later?) it seemed like half the world was trying to do the Slumdog Millionaire "Jai Ho" dance. One of the most visually delightful and emotionally powerful movies you'll ever see.


13) United 93
(2006)
Director Paul Greengrass' intelligent, touching, harrowing and honest film about 9/11 received strong reviews upon its release, but since then has increasingly and rightfully been recognized as a masterpiece.


12) Finding Nemo
(2003)
In a decade where Pixar studios created several masterpieces, this is their wonder of wonders. A breathtaking and joyful ride from beginning to end for kids from two to one-hundred-and-two.


11)
No Man's Land
(2001)
Two soldiers from opposing sides -- one from Bosnia, the other from Serbia – become trapped together in no man's land on a battlefield, along with a third unconscious man who literally becomes a living booby trap … and an amazing story ensues. You'll laugh, cry, think and be transformed with this Oscar-winning masterpiece about war, hate, humanity and love by Bosnian director Danis Tanovic.
10) There Will Be Blood
(2007)
Daniel Day-Lewis is remarkable as a turn-of-the-century oil prospector driven by anger and hatred to succeed at all costs in this masterpiece, based on Upton Sinclair's novel called Oil!, about family, religion, greed and America.


9) Eternal Sunshine Of The Spotless Mind
(2004)
One of the best films ever made about lost love, whose strange and beautiful visuals and non-linear approach are as crucial to the theme and story as the wonderful characters themselves.


8) Letters from Iwo Jima
(2006)
The best of the great movies Clint Eastwood directed in the decade. Tells the story of the bloody battle between the U.S. and Japan in Iwo Jima during World War II from the perspective of the Japanese. Emotionally riveting, visually stunning, and wise.


7) Moulin Rouge!
(2001)
In 1899, Moulin Rouge in Paris is where rich and poor alike go to be entertained by dancers and musicians. One young writer joins the fray, and falls into a bizarre love triangle in this unconventional but irresistible feast of gorgeous visuals, music, and giddiness. Repeated viewings are inevitable!





6) Grizzly Man
(2005)
One of the most touching and riveting documentaries of the decade follows Timothy Treadwell, whose zeal for nature and particularly for bears blinds him to boundaries he shouldn't cross with ultimately tragic results.


5) No Country for Old Men
(2007)
A breathtaking cat-and-mouse crime drama that explores the themes of chance, fate and free will while keeping you riveted to the screen. Based on the book of the same name by one of today's greatest living novelists, Cormac McCarthy, with one of the decade's most unforgettable performances by Javier Bardem as the cold and calculating hitman Anton Chigurh.


4) Pan's Labyrinth
(2006)
An allegory of a little girl's fears during World War II, and so much more, this alternately delightful and horrifying film blends fantasy and reality in a captivating way you will never forget.





3) Crouching Tiger, Hidden Dragon
(2000)
A timeless story of romance, beautifully told and beautifully acted, along with martial arts fight scenes that are amongst the most unique and beautiful images ever created in any medium. High art, high emotion, highly entertaining.


2) The Lord of the Rings Trilogy
(2001, 2002, 2003)
"We wants it, we needs it. Must have the precious. They stole it from us. Sneaky little hobbitses. Wicked, tricksy, false!" Somehow, director Peter Jackson does the greatest fantasy literature ever written beautiful and nearly perfect justice.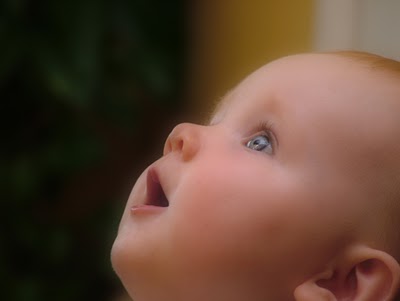 Discover the MAGIC in the Everyday World Again.

Joins Tens of Thousands of Weekly Readers and
Subscribe to the FREE IntenseExperiences.com
Live Deeper, Be Happy Newsletter Below.

Right Now You Will Also Get The New Book,
The 23 Most Powerful Secrets to Be Happy,
Instantly and Free.

Enter your E-mail Address
Enter your First Name (optional)
Then

Don't worry — your e-mail address is totally secure.
I promise to use it only to send you IntenseExperiences.com.

And #1 in the Best Movies of the Decade ...

Spirited Away
(2001)
While driving to their new suburban home, a young girl, Chihiro, and her parents take a wrong turn. They discover a tunnel that leads to an abandoned amusement park. While her parents feast on delicious food that has just mysteriously appeared, Chihiro intuitively avoids it, wanders off, meets a strange boy named Haku, and embarks on a dangerous and fascinating journey filled with spirits, witches and gods from Japanese mythology – a journey that turns into a mission to save her parents from being eaten for dinner. One of the top five best animated films of all-time, Spirited Away is pure magic for children and even more so for adults, as it will place you right back in the dreams of your youth and revive your imagination and wonder.
(Also See The 100 Best Movies of the Decade #36 - #100)