Get a FREE Subscription to the Most Captivating & Useful Personal Growth Newsletter on the Web

PLUS FOR A LIMITED TIME
Get the Brand New Amazing Book "The 23 Most Powerful Secrets to Be Happy" FREE Instantly When You Subscribe!

Simply input your information below. (Access to The 23 Most Powerful Secrets to Be Happy eBook will be emailed to you; watch your inbox for the confirmation email!)


Your Primary Email Address
Your First Name (optional)
Then

Don't worry — your e-mail address is totally secure.
I promise to use it only to send you IntenseExperiences.com.

ABOUT The 23 Most Powerful Secrets to be Happy Book...


If you want to be happy ... or happier than you already are...

If you want to clear through any self-sabotaging negative emotions inside of you, like stress, depression, low self-esteem, lack of energy or feeling overwhelmed ...

If you want to achieve success in your relationships, finances, career, health or any area of life ...

You will not find a more powerful, engaging and immediately transformative book than "The 23 Most Powerful Secrets to be Happy."

Best of all - but only for a limited-time - it is your instant gift when you subscribe to the FREE IntenseExperiences.com "Live Deeper, Be Happy" newsletter!

The amazing insights and experiences you will discover in this book include THE most popular, shared, reprinted and talked-about articles EVER found in these pages, including:


The Most Important Thing You Can Do If You are Feeling Sorrow about ANYTHING

The Very Powerful "Deathbed Experience" You Can Use With Anyone You Care About But Feel Distant From
The Intense Life-Changing Power of Being NON-Negotiable
The Japanese Secret to Achieve Your Most Challenging Goals
How a Simple Mark on Your Hand Can Improve Your Day ... And the Lives of Those Around You
A FUN Way to Stop Negative Emotions In Their Tracks
How to Boost Your Self-Esteem Quickly with A STEAMY LOVE LETTER
The All-Time Top 25 Motivational Quotes

And much more. PLUS in addition to the 23 Most Powerful Secrets to Be Happy, you will get an additional 10 insights that -- while not SO essential -- actually ARE very interesting and fun, such as How the Length of Your Fingers Can Predict Your Verbal and Math Skills (REALLY!), the World's Funniest Jokes as determined by a major survey, and more!




About the IntenseExperiences.com "Live Deeper Be Happy" Newsletter



Join thousands of people like you commited to achieving their most important goals -- in love, health, career and more -- and in being far happier.

Just input your primary email address above for your FREE subscription to the IntenseExperiences.com "Live Deeper, Be Happy" newsletter (and instant access to the free eBook.)

In the IntenseExperiences.com newsletter you will discover intense experiences ... self-growth actions, events, adventures, spiritual insights, amazing people, personal quests, destinations, music, books, photography, toys, sensations and MUCH more ... that will help you live and love deeper, find and achieve your goals & purpose, overcome the emotional obstacles in your life and be happy!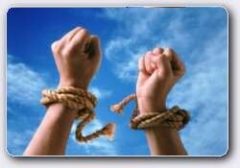 Discover "The 23 Most Powerful Secrets to be Happy" with your FREE 1eBook... and get the most powerful and captivating personal growth insights absolutely free with the Intense Experiences newsletter, now read by tens of thousands...
Get Your Instant e-Book and Subscription Now by
Inputting Your Email Address Above.